The European Confederation of Fuel Distributors
ECFD represents the interests of more than 10,000 distributors of liquid fuels, ensuring that demands of fuel retailers are heard at the EU level. With an average of 60% of the independent filling stations being family-owned, ECFD members supply tens of millions of conventional fuels, biofuels, LPG and CNG. Our members own convenience retail outlets and motorway service areas and provide a range of products and services to European consumers. They also manage and supply fuels used in agricultural machinery, shipping and public sector works as well as road diesel directly to individual road hauliers.
Modern heating with liquid fuels provides millions of European households with:
Improved air quality, thanks to cleaner fuels with reduced sulphur content
Higher energy savings, thanks to well-proven and mature heating technology
Affordable solutions for vulnerable consumers, thanks to the low cost of upgrading to more energy efficient heating systems.
Do you want to know more? Get in touch with us
Heating oil: From the ground to your radiator
PHASE 1

product
Petroleum: a very efficient source of energy with the highest energy density
Short conversion chain: maximum efficiency and minimum losses
PHASE 2

Refinery
Clean fuels, high quality, as defined in the Fuel Quality Directive
European excellence in petroleum refining
A very competitive and affordable energy
PHASE 3

Distribution
Energy that can be supplied everywhere
A well-developed infrastructure
A competitive market with a high diversity of suppliers
PHASE 4

Oil tank
Autonomous purchase decision and stock management
Easy and safe storage of energy for your home
PHASE 5

Boiler
Proven technologies to heat your home efficiently, produced by diverse and highly innovative businesses
PHASE 6

heat supply
Reliable heat supply for your home, even in extreme weather conditions
Easy integration of renewable sources with hybrid systems – oil as a perfect back-up energy supply
ECFD's internal organisation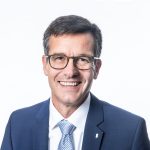 President:

Markus König
1963      born in Stuttgart, Germany
1982     start with Friedrich Scharr KG, Stuttgart
2000 – today – Member of Executive Board, Friedrich Scharr KG
2004 – today – Managing Director, Scharr Wärme Gmbh & Co.KG
2019 – today – UNITI Member of Board, active in Lubricants Committee, Heating Committee
2023 – ECFD President
Vice-President:

Jürgen Roth
1973 – born in Graz (Austria)
1998 – Master in International Economcs – University of West Florida
1998 – Managing Director of Roth Heizöle GmbH
2015 – Managing Director of Tank Roth GmbH
2021 – Member of the European Economic and Social Committee in Brussels 
2021 – Chairman of the Board of the eFuel Alliance Austria
2022 – European Confederation of Fuel Distributors (ECFD), Vice-President
Secretary General:
Matthias Ploetzke
1969 born in Schwerin (Germany)
1997 Master in Economics
1998 Association of German Chambers of Industry and Commerce (DIHK), Policy Advisor
2000 German British Chamber of Industry and Commerce (AHK London), Head of Business Development
2003 Federation of German Industries (BDI), Policy Advisor Transport Policy
2008 German Shipowners' Association (VDR), Director Climate Policy
2017 MEW Mittelstaendische Energiewirtschaft Deutschland (Independent Fuel Suppliers Germany) Policy Advisor Fuels Policy and Climate Protection
2019 MEW Director General
2022 UNITI Federal Association of medium-sized Fuel Distributors Germany, Managing Director European Affairs

2022 European Confederation of Fuel Distributors (ECFD), Secretary General
Head of Brussels Office:

Johan Mattart
1966 – born in Bruges (Belgium)
1988 – Master in diplomatic sciences – University Ghent
1989 – Master in Advanced European Studies – College of Europe Bruges
1993 – Master Business Administration – University Brussels
1990-1993 – Account executive at the Belgian Federation of Fuels Distributors (Brafco)
1993-2000 – Advisor at Brafco
2000-2004 – Brafco Administrative director
2004-today – Brafco General Director
2011-2016 – ECFD General Secretary
2017-today – Head of ECFD Brussels office
Additionally Johan is co-founder and president of Promaz (www.promaz.be), co-founder of Bofas (www.bofas.be) and vice-president of Informazout (www.informazout.be).